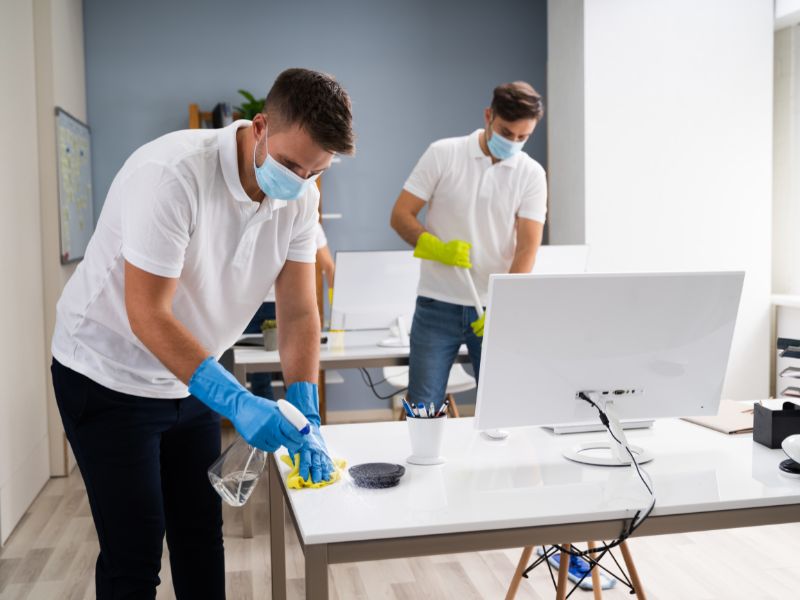 At Office Cleaning Seattle, we offer customized plans tailored to meet the unique needs of each individual client. Your free estimate walk-through of your office will include formulating your customized cleaning plan based on the needs of your office. Available services include vacuuming, mopping, high and low dusting, trash/recycling/compost removal, disinfecting of surfaces, cleaning and sanitizing of restrooms, and much more. Carpet cleaning and hard floor stripping and waxing/refinishing are also available. Our professional cleaners will use eco-friendly products whenever possible in order to ensure that work spaces remain safe and healthy for everyone in your office. Furthermore, we provide everything needed to clean, from equipment to chemicals, so that you don't have to purchase any additional supplies or tools in order to keep your office sparkling clean and safe.  
Streamline your business today by outsourcing your cleaning to Office Cleaning Seattle. We have the tools, experience, and competent, compassionate people to take the cleanliness of your office off your plate, giving you one less thing to worry about, while our commitment to preserving the security of your building will give you ultimate piece of mind.
Office cleaning services are becoming increasingly popular in Seattle. From large corporate offices to smaller home-based businesses, professional cleaners can help keep the workplace free of dirt, clutter, viruses, and bacteria. With a regular office cleaning service, Seattle businesses can enjoy a clean, organized environment that encourages productivity and efficiency among employees.