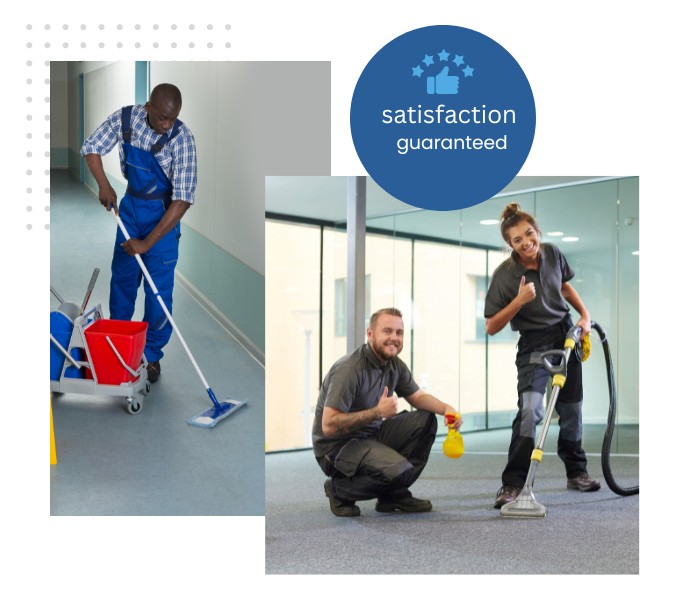 Quality Professional
Office Cleaning Service
Are you in need of an office cleaning service in Seattle? If so, you've come to the right place. Our company offers a wide range of services that can help keep your workspace clean and tidy. From regular dusting and vacuuming to window washing and floor waxing, we provide all the necessary tools to ensure your office looks its best at all times.
We also specialize in deep-cleaning services, such as carpet shampooing and upholstery steam-cleaning. Whether you're looking for one-time deep cleaning or weekly spot treatments, our experienced staff will make sure your office is safe and inviting for both clients and employees. We use only top-of-the-line products to make sure the job is done right every time, leaving behind nothing but a sparkling clean workspace that everyone can enjoy!
Industries We Serve
Perfect for small, medium, and large businesses across different industries.
Architech & Design Offices
Banks & Financial institutions
Why Choose Us
Top-Notch Office Cleaning Services in Seattle
Reviews From Satisfied Customers
Please give Erin some extra "brownie points" on my behalf for quickly answering my email late in the evening AND on Christmas Eve! I hadn't expected to hear back so soon, but she really helped me out of a bind by still being available. You guys weren't kidding when you said you were responsive! Thanks again!
Today was our first day in the office after your team's initial cleaning last week and we were blown away by how great the office looked! I had a couple people even come and talk to me who didn't even realize we had another cleaning company cleaning our office before you guys! Thanks so much!
We're putting together the purchase orders for next year and as I was going over yours it made me want to send a quick note and let you know how much I appreciate everyone at Noble and how hard the janitors work and how reliable you all are. It's something that I don't even need to think about most of the time because I know you just have it handled. That's hard to come by. Thanks again for all that you do.
I wanted to thank Victor again for running to the office yesterday evening to let in my manager that was locked out even though it wasn't a day you normally clean our office. Talk about going above and beyond! Don't know what we'd do without you guys, you're the best!
I just wanted to touch base with you really quickly after our day of big meetings in the new space – it was like night and day with how the office looked today vs. before you and your team did the big deep clean over the weekend. I'm sure our guests today would never have guessed that the whole suite was vacant for almost three years until last week. I still can't believe how clean you got it in such a short period of time and with such little notice. We are so grateful, thank you!
Okay I know I was skeptical when you said you could get that toilet bowl like new again with a pumice stone, but holy cow, you did it! Are you sure it wasn't magic? Ha ha thanks!
Hello, I wanted to let you know that my dog passed away yesterday. I only mention it because your cleaners were always so kind to her and enthusiastic about seeing her and I don't want them to wonder where she went and why the dog bed is gone. You have such compassionate people working for you. Please gently let them know for me, won't you?
He may have told you already, but did you know Anatoly fixed my office chair for me? I happened to be struggling with it when he came to my office to collect my garbage and he was able to get the wheel rolling smoothly again for the first time in months! Talk about full service! Please thank him again for me.
Endorsed Green Cleaning Brands